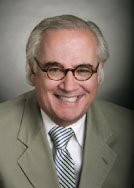 Jay Brody is an Attorney and Certified Public Accountant. His legal practice involves domestic and international tax planning and representation; entity formation, governance and dissolution; estate planning, estate and trust administration; private foundation matters; employee benefits, litigation of business and contract matters, strategic planning for litigation, and real estate development, finance, construction and leasing.
As a tax attorney, Jay has extensive experience with every branch of the Internal Revenue Service. He has represented taxpayers on examination, appeal, collection, special procedure, employee plan/exempt organization, estate and gift, criminal investigation and international tax matters, as well as litigated their claims in U.S. District Court and U.S. Tax Court. Jay has tried civil tax fraud, trust fund penalty, and collection cases, and has successfully terminated criminal tax investigations. In addition, he has tried Michigan tax cases before the Michigan Tax Tribunal.
His accounting background helps clients analyze the costs and benefits of litigation in terms of the goals
to be attained. As a transactional practitioner, Jay's experience includes buying and selling of businesses
and real estate. In Probate Court, he has represented fiduciaries, beneficiaries and claimants in estate and trust litigation.
Jay was a Senior Partner at the Kemp Klein Law Firm for 11 years concentrating his practice on tax matters. Jay has taught taxation at Walsh College, and has served as a commercial arbitrator for the American Arbitration Association. He currently serves as a Director of the Thomas Foundation, a private, nonprofit organization devoted to medical research for the cure of diabetes.
Professional memberships include the American Bar Association and State Bar of Michigan. He is a member of the Tax and Real Property Sections of both organizations. Jay is also a member of the American Institute of Certified Public Accountants and the Michigan Association of CPAs. He is admitted to practice before all Michigan Courts, the U.S. Sixth Circuit Court of Appeals, the U.S. District Court for the Eastern District of Michigan, and the U.S. Tax Court.